Recursos
"Think Tankers on the radar": what are internships at think tanks good for?
Reflections | Federico Roitman studies Political Sciences at Harvard College, USA. Between May and July 2016, he contributed with the Monitoring and Evaluation Program from CIPPEC in an impact evaluation project for a national education program. In this Occasion, he describes his experience as intern.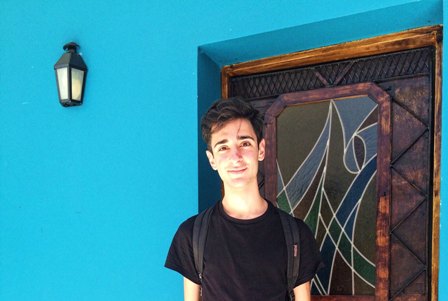 Though I now live in Boston full time, I was born and lived in Argentina for a few years, so I was excited about the opportunity to come back and work in Buenos Aires this summer (my summer, Argentina's winter).
During my time at CIPPEC, I had the opportunity to work with the Monitoring and Evaluation team on its upcoming impact evaluation of the Centros de Actividades Juveniles (CAJ) program, a national afterschool program for secondary school youth in Argentina. This impact evaluation was requested by the national government, which is seeking to find out if this program has been effective in its goal. The CAJ program seeks to boost academic achievement and reduce dropout rates, which appear to increase as adolescents get older.
When I arrived at CIPPEC in early June the impact evaluation had just been approved, so I was tasked with writing a literature review regarding the effectiveness of afterschool programs. The goal of the review was to provide the Monitoring and Evaluation team with information about evaluations of similar afterschool programs, what they found in their results, what analytical tools the researchers used, and what specific variables researchers chose to focus on. My final report consisted of information regarding adolescent development, summaries of both positive and negative findings by other evaluations, what methodologies other studies had used in the past, and suggestions regarding some variables that the upcoming evaluation could measure when evaluating the CAJ program.
I had an incredible two months experience working at CIPPEC and I learned a great amount. I was able to learn not only about adolescent education and afterschool programs, which is primarily what I researched for the months of June and July, but also about how impact evaluations are conducted and how to use other studies and research to help develop frameworks for an impact evaluation.
All of this I could not have done without the Monitoring and Evaluation team who helped guide me and answered any of the questions I had as I began a project different from anything I had ever done before. This has all had a large impact on me. I am now returning to my final two years of college with a better idea of what I want to do, and that is thanks to my time at CIPPEC. Through this project I have discovered my love for research, and I was shown how the work I was able to contribute to, as well as the work all of CIPPEC does, can help contribute to something that is important and has the capacity to help a lot of people.
Lastly, I wanted to thank CIPPEC and especially the Monitoring and Evaluation team for receiving me with open arms and guiding me in the past two months. I will not forget this summer, and I thank them for giving me the opportunity to return to Argentina, to help contribute to this project, and to learn and grow.